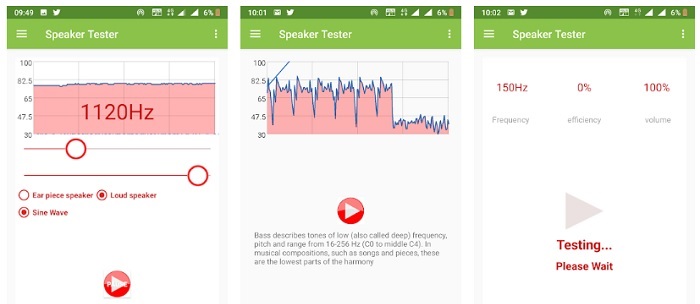 Speaker Tester, as the simple name implies, tests the quality and performance of speakers by using a simple frequency generator which generates different frequencies.
It generates a sine wave which lets you test the quality of any kind of speaker, internal or external.
You can also conduct a sound test on your speakers automatically.
Return To Article